Privileged Access Management
Offline elevated access
Login into customer workstation with one-time code when online connectivity is not available.
Overview
When Internet connectivity is not available, MSP technicians can still access customer workstations with a one-time code.
idemeum desktop client will detect when the connectivity is not available and will switch from QR-code login to OTP login.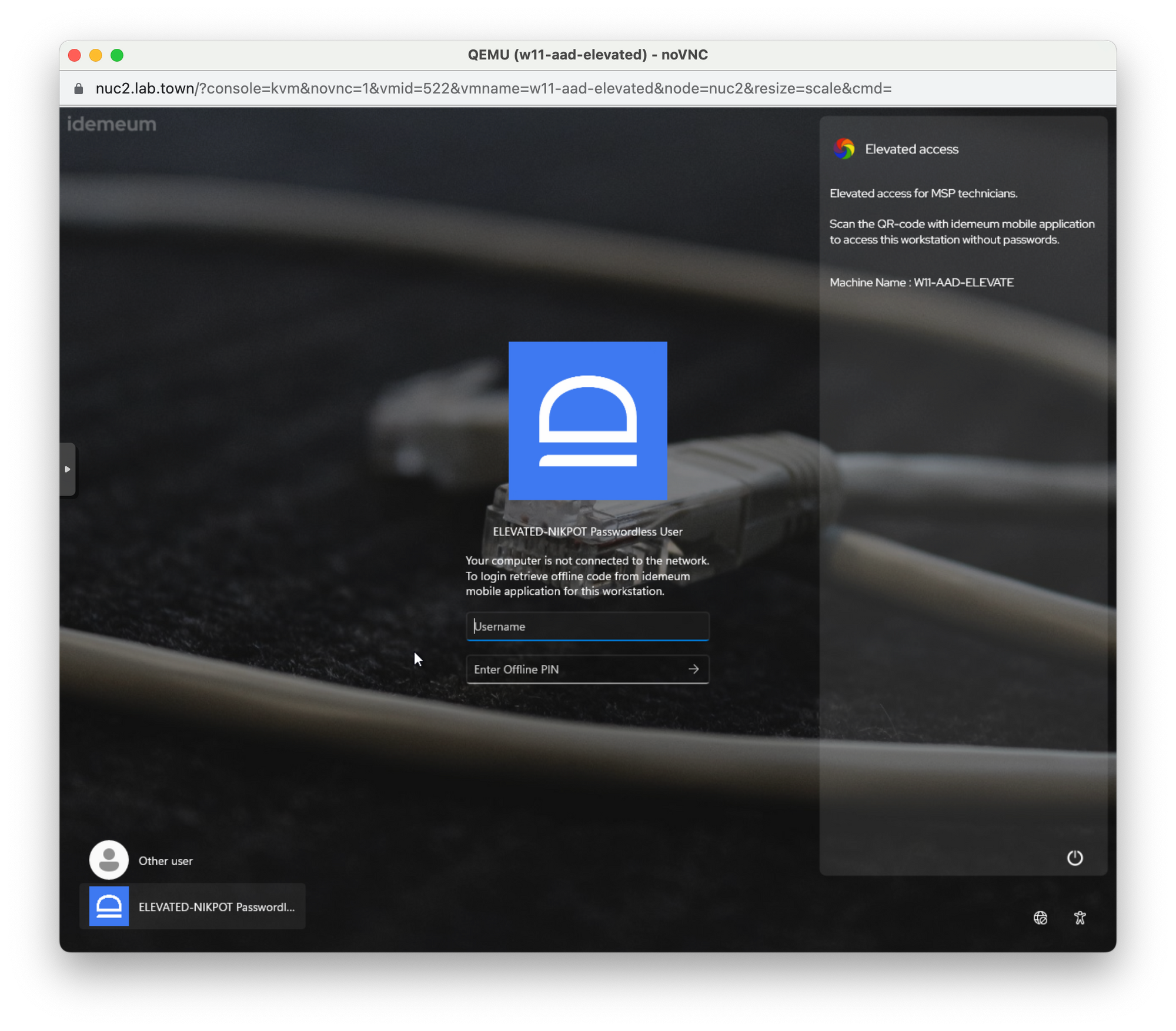 You can now open your mobile application and search for workstation name. Then click on ... and you will be presented with the offline one-time code. Now you can type the local admin account name and one-time code to access the workstation or elevate.