Desktop Client
Access through proxy
Overview
idemeum desktop client requires network and Internet connection, so that it can reach idemeum cloud (for configuration and updates) and perform passwordless authentication for users.
If you do not have direct Internet connectivity from your workstaions, and you need to allow access only through local proxy, idemeum supports proxy configuration.
Proxy configuration
Once you install idemeum client manually with UI, you can open the desktop client to set up proxy settings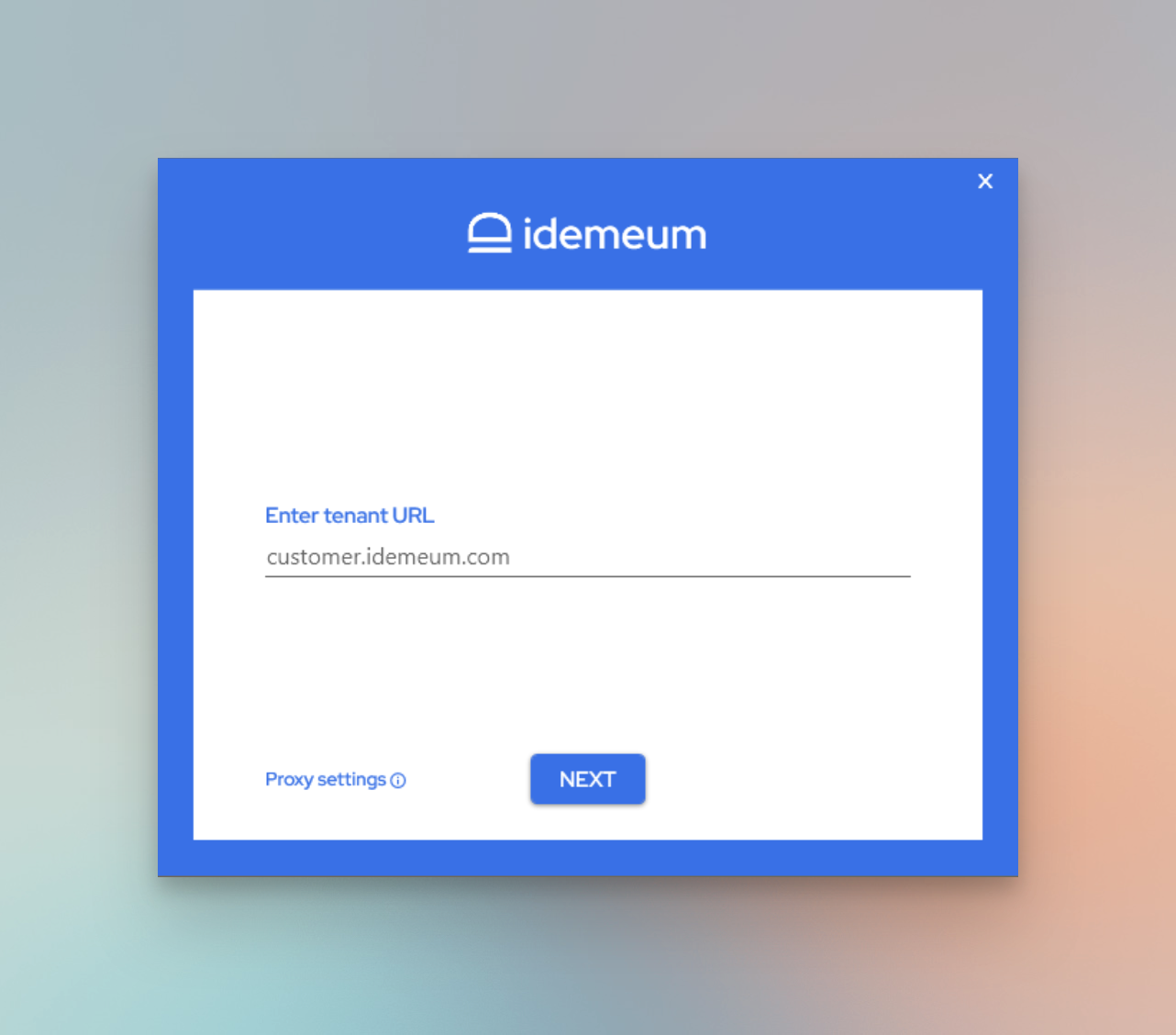 Click on Proxy settings to enter your proxy configuration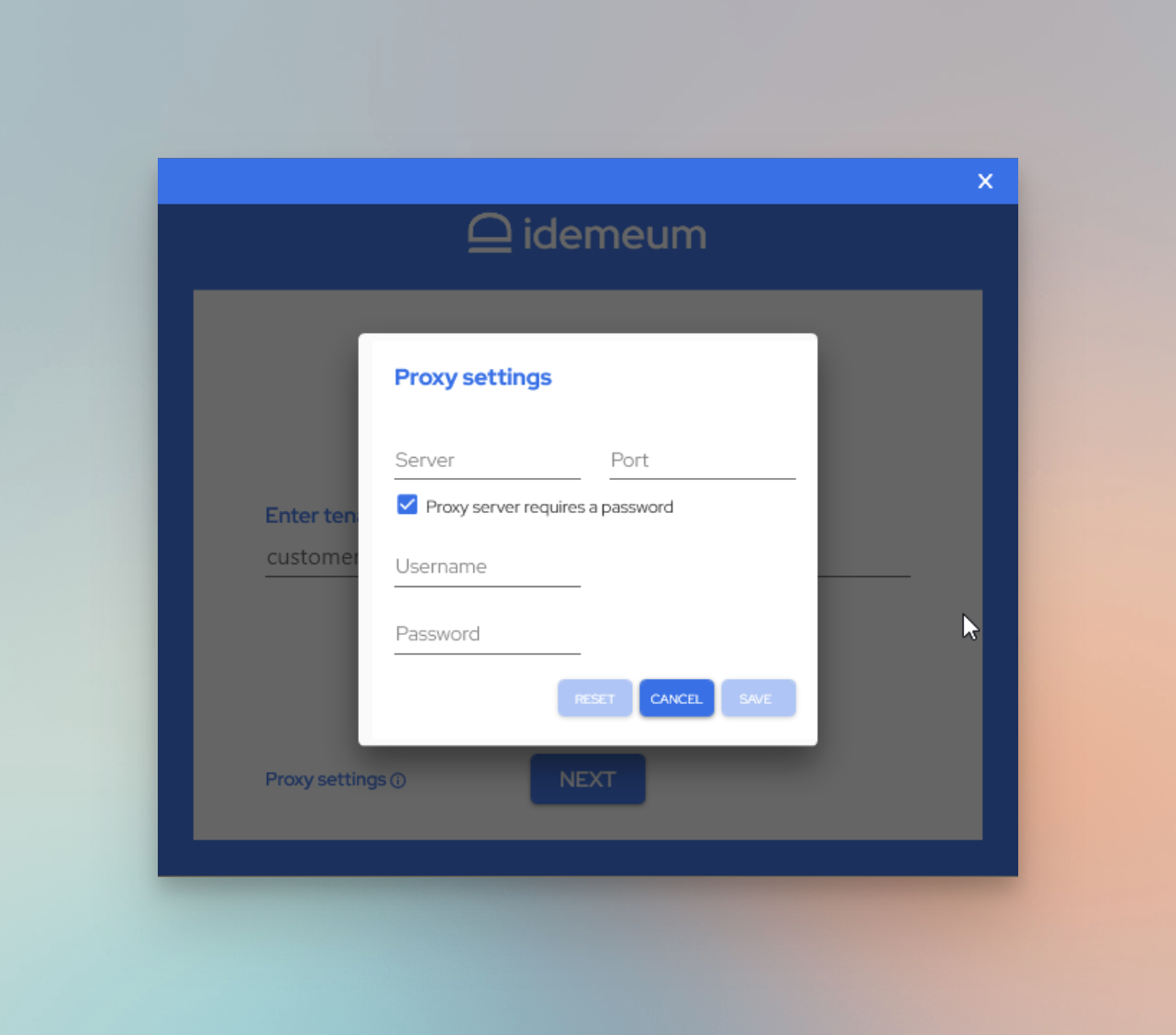 You can specify server IP address, port, as well as username and password if proxy requires authentication
Once you configure proxy settings, you can proceed with desktop client configuration.