Cloud Directory
Master key
What is master key?
idemeum desktop client handles desktop login and credentials auto fill into web and native applications. When idemeum desktop client captures users' credentials, it needs to encrypt these credentials, so that they can be synchronized with other desktop applications using idemeum cloud.
In order to achieve the highest level of security and enable client-side encryption, you can generate master key in the admin portal and supply that key to all idemeum desktop clients during installation. This way your credentials are encrypted with your own key that is not known to idemeum team. Even if idemeum cloud is compromised, your credentials will never be exposed.
How to get master key?
Navigate to your idemeum tenant and access admin portal
Access Settings -> Desktop login and scroll down to Desktop master key section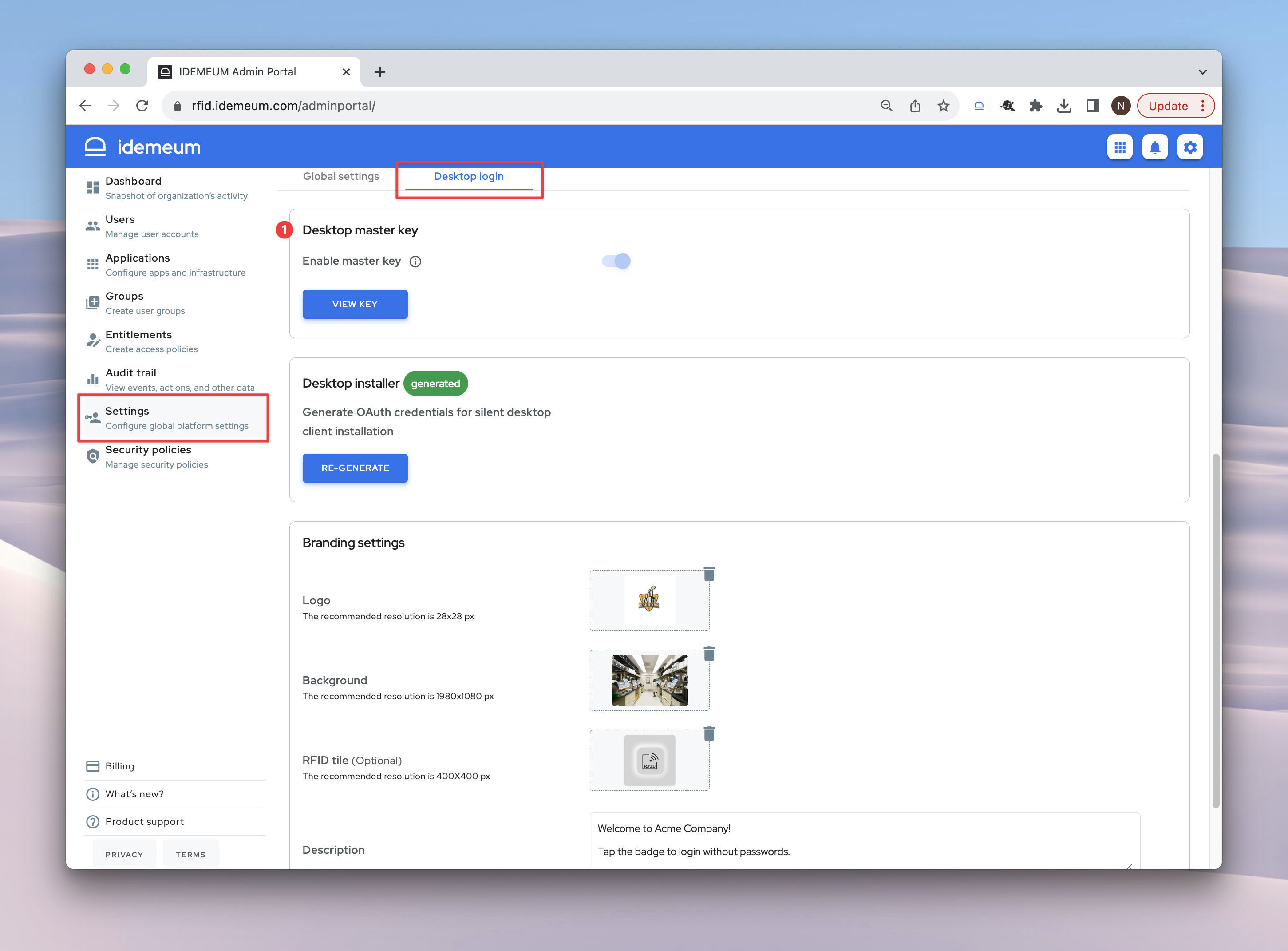 Enable the toggle for master key and click Save
Once you hit Save you will be presented with your master key
❗
idemeum does not see your master key. It is generated in the browser on the client side and is encrypted with your mobile key. Therefore, key is alwasy visible to you and other admins in the portal, but noone from idemeum team can decrypt your key.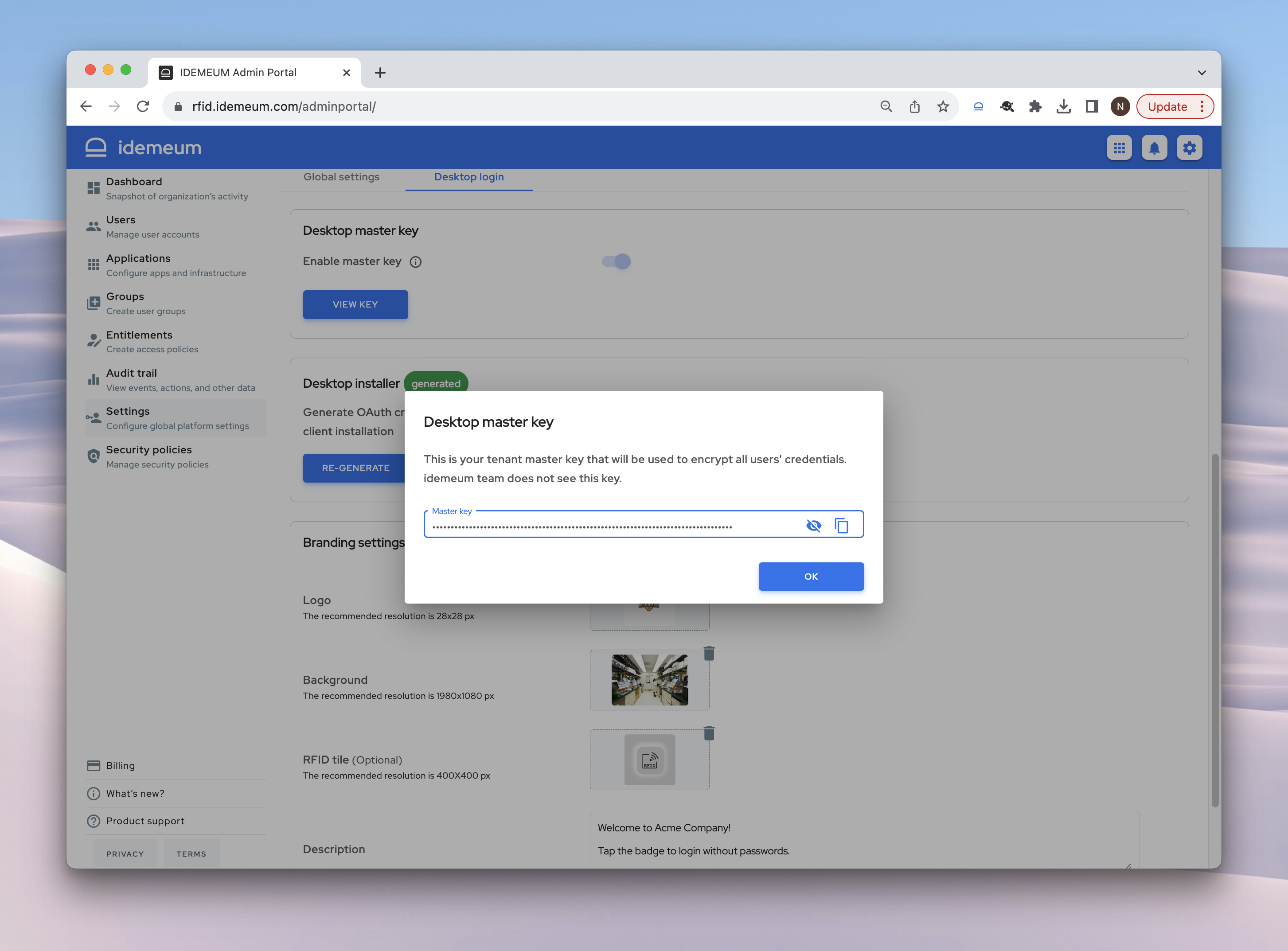 Copy the master key and enter the key into idemeum desktop application during installation
You can always come back to the admin portal and retrieve your key by hitting the View key button