Desktop Client
Manual installation
Overview
You can quickly install idemeum desktop application with UI, and pair it with your tenant using your mobile device. For large enterprise deployments you can leverage silent installation.
Installation process
Download latest idemeum desktop client
Run downloaded installer on your Windows or macOS machine
Approve any requests to install dependencies and libraries
Proceed with installation wizard, choose installation directory, and approve installation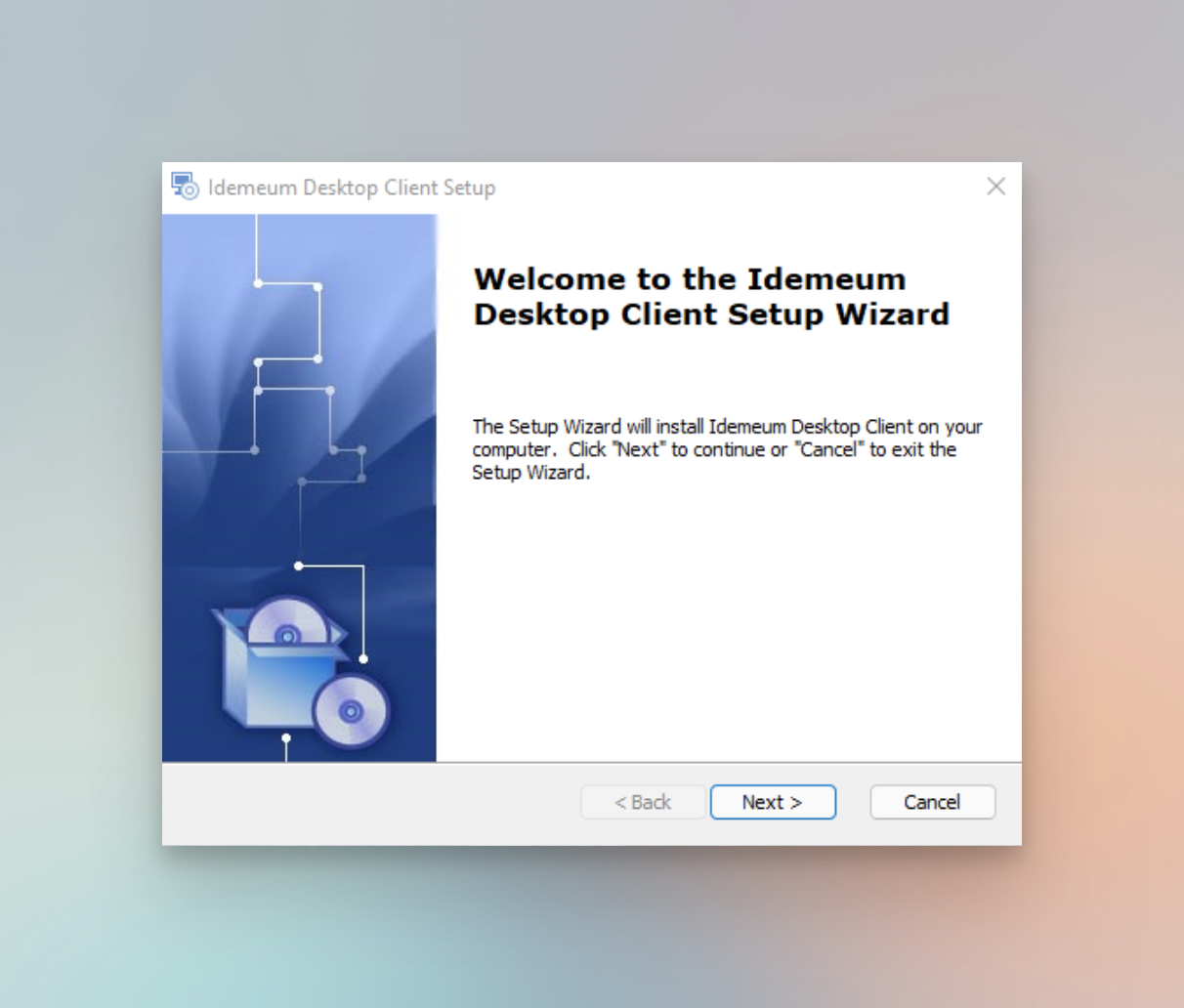 Once installation is complete launch idemeum desktop client so that you can configure it
As a first step you will need to enter the URL of your idemeum company portal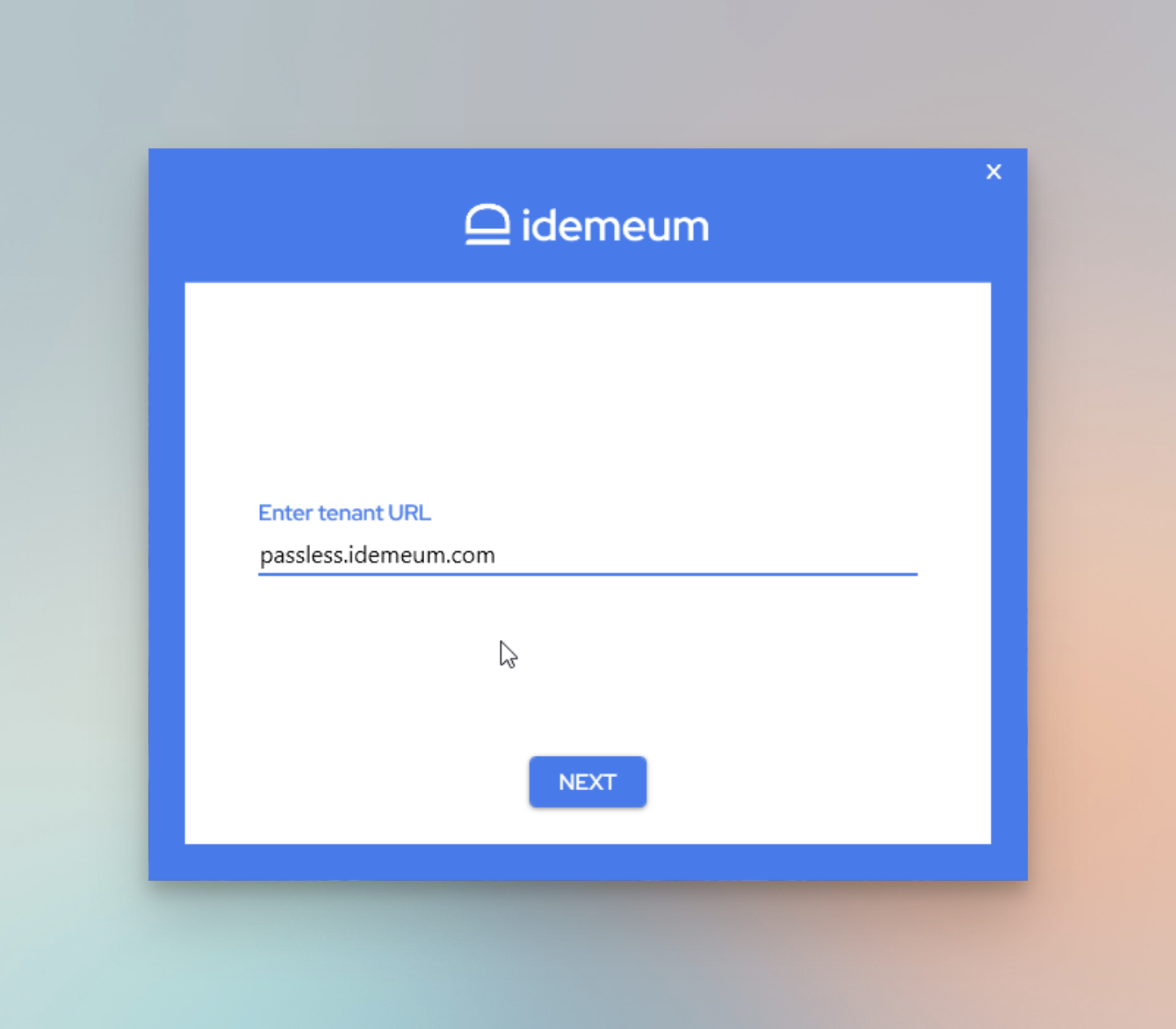 Now you can choose how you would like to access this workstation. You can login with mobile app by scanning a QR-code, or you can access this workstation with an RFID badge tap.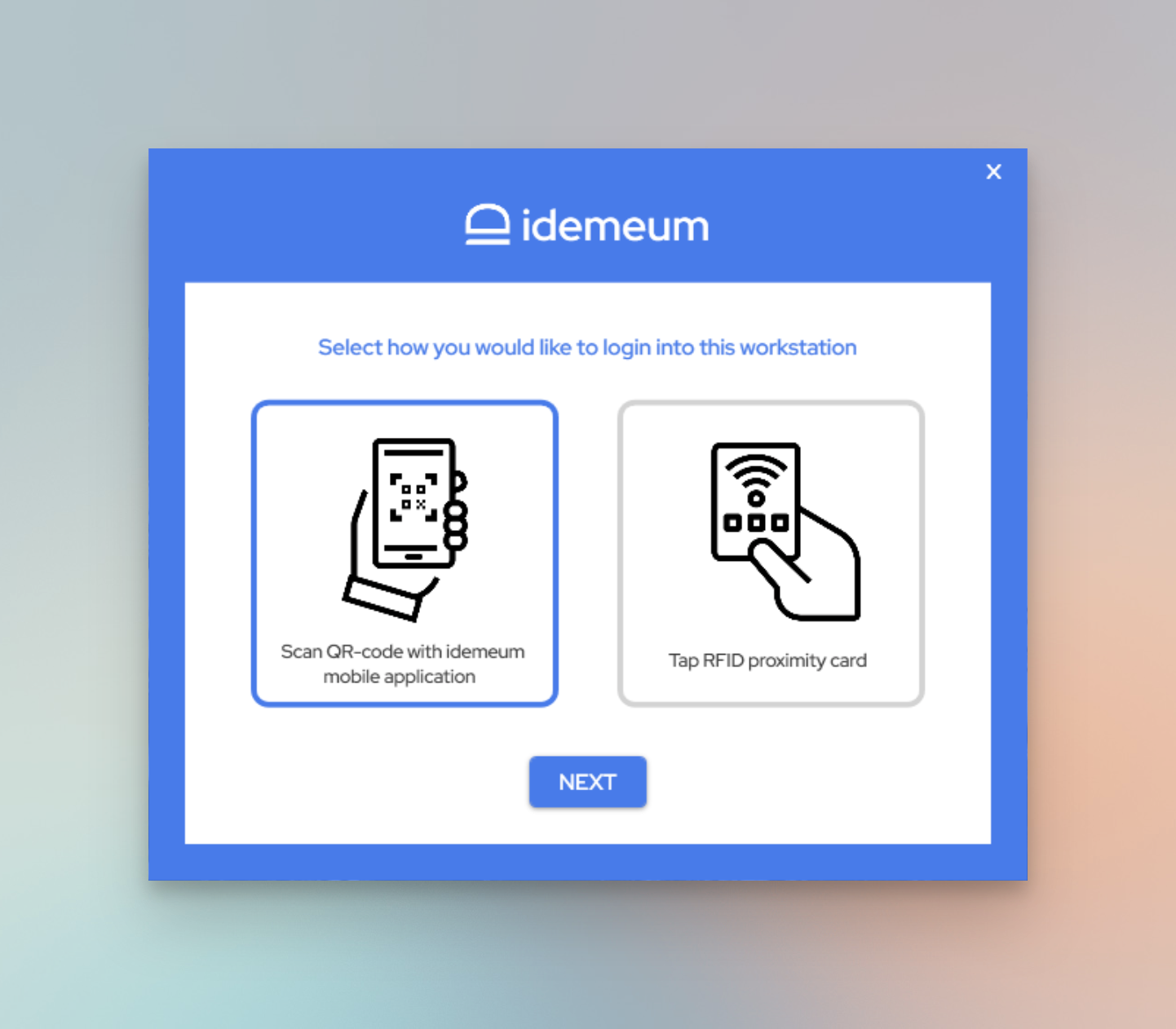 Once you choose the installation method, you will need to use your mobile device to associate this desktop client with your idemeum tenant. Scan the QR-code with idemeum application and approve pairing.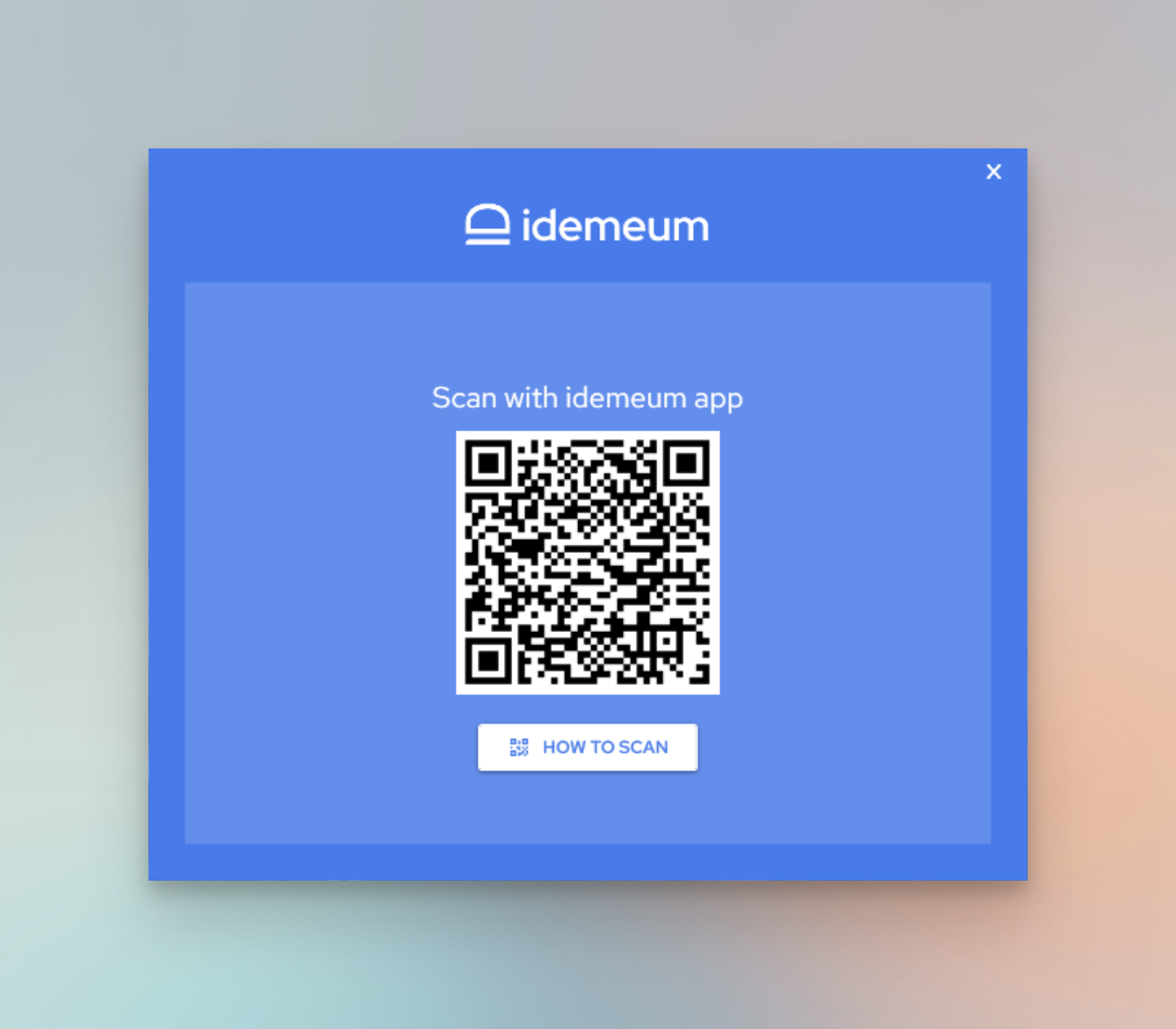 Once you approve pairing, and if everything is successful the application will be paired with your mobile device, and you will receive a confirmation screen.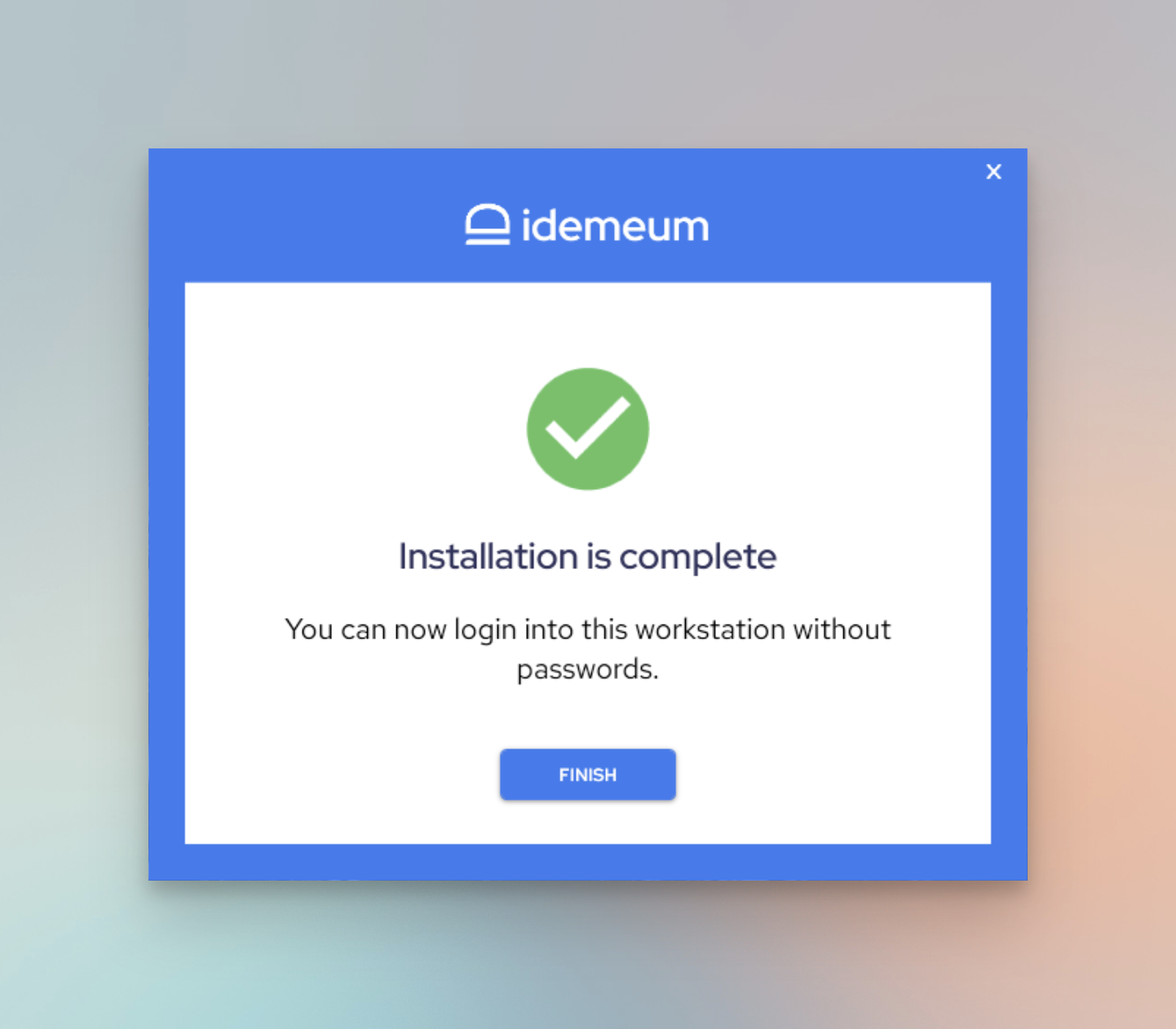 Once the desktop application is paired the new application with your computer name will be added to your application catalog on desktop as well as mobile.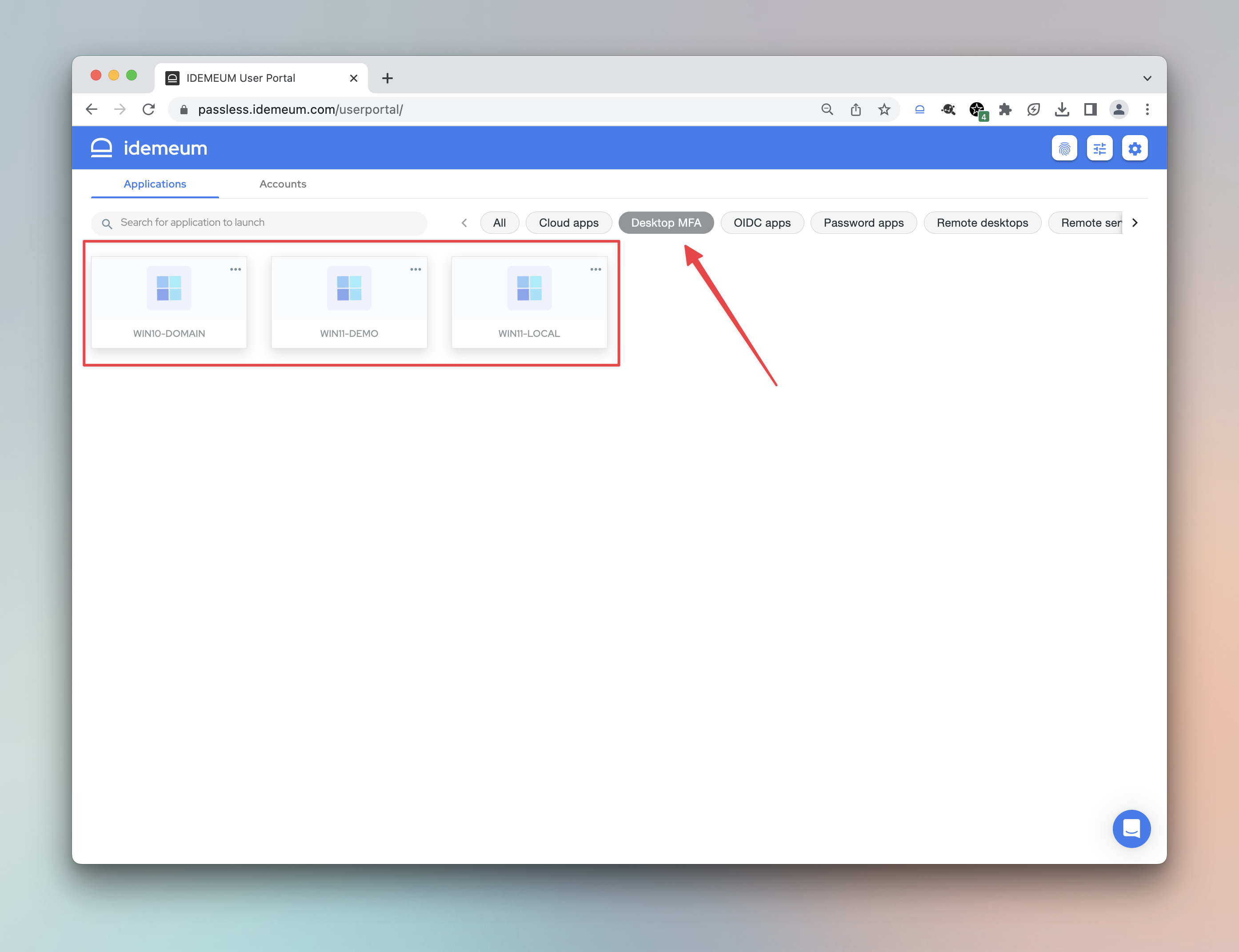 You can now start accessing your workstation with passwordless MFA or RFID badge.